Impact on U.S.A. real estate:
Everything was unsettled during Covid-19. But one sector that benefitted from the pandemic is real estate. Home sales dropped 18% from March to April 2020. But due to the pandemic, more people left city centers for less densely populated areas, property prices hiked at a record pace.
Interest Rates During the Pandemic:
There is no doubt that financial markets across the globe were hit by the pandemic. The mortgage rate which was fixed from 30-year lowered. However, in the current economic situation, rates can rise just as fast as they fall.
Supply Chain Challenges:
Global shutdowns during the pandemic upset the supply chain which interrupted property development and drove up prices. Initial building costs were also pushed up by these supply chain disruptions. With continuous pressure on the availability of basic materials like plywood etc., prices increased up to 300%, and there are huge backlogs of these essential elements onsite.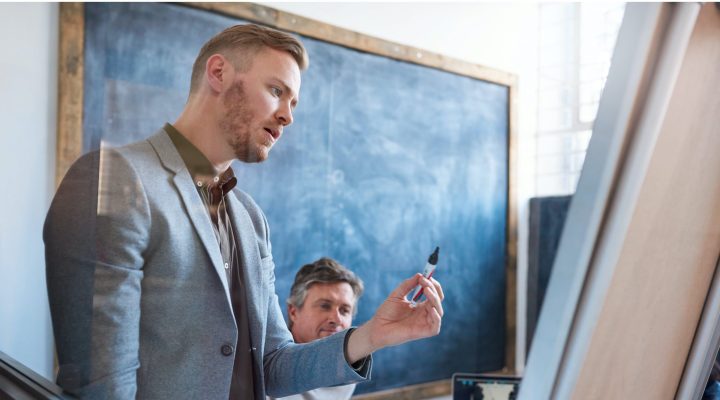 Impact on Volatile Real Estate Landscape:
While the pandemic stopped many in their places, it forced others to move. With the changed traditional office restrictions, people could easily Zoom into meetings, collaborate with colleagues and be productive so there was no need to come into the office regularly. This caused a steep drop in sales volumes in the office sector compared to pre-pandemic numbers.
Impact on Florida housing market:
Florida has been one of the hottest real estate markets in the U.S.A. for some years. But after the unexpected and unpredictable COVID-19 which caused economic uncertainty, few could have predicted that the real estate market of Florida will face a downfall. It is still too early to say what will be the long-term effects of the pandemic on Florida's real estate market. But some experts are confident that the market may ease in the short term as people are becoming more cautious about making such a major purchase during these uncertain times. If you are thinking about buying a home in Florida, then it is important to take the help of an experienced real estate agent for your market research.
Many potential buyers have left the Florida housing market this spring because of rising mortgage interest rates. A temporary insurance plan was launched by the state in case its credit rating is lowered. According to housing experts, many working-class families are experiencing situational homelessness because of the global financial crisis.
According to a new study of rental trends, the rental housing market in Florida is one of the most overvalued in the U.S.A., with prices rising at the fastest rate. Rents are hiked around $200 to $1,000 per month in South Florida as reported.
There are good chances that the Florida housing market will do well for the next five years. It's a good sign for a seller because it indicates that property values are increasing, and there aren't a lot of buyers so you have the option to choose the best offers on the schedule.
Latest update on the real estate market in Florida:
The Florida housing market is facing extreme change. There is an increase in median sale price by 4.8% in February 2023 YoY and a drop in the number of homes sold by 24.8%. Mortgage rates are falling week on week (currently 6.32%) so new buyers are starting to enter the market. Overall, 2023 is supposed to be a buyer's market because of lower mortgage rates and rising inventory.
Conclusion: Covid-19 unsettled lives flipped livelihoods and created grief, stress, and anxiety. It also affected the real estate market. But there is a real estate agency like SWFT Home Sell that can help you in getting the best deals.  SWFT Home Sell provides a real estate platform that makes it easier for people to sell their property more efficiently and quickly. It specializes in buying and selling houses, condos, townhouses, multi-family units, and apartments in different parts of Florida
Read More